Course details
All-you-can-drink sparkling wine! Daily ~ Tree limited party plan ☆ 120 minutes drinking ♪ 4200 yen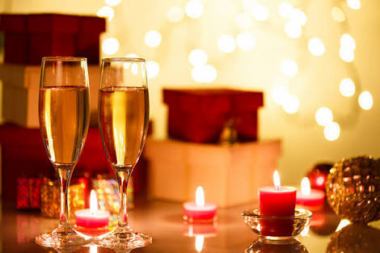 By using a coupon4200 yen
The main dish can be changed to our popular ripened meat at +1000 yen.
All-you-can-drink available
Reservation deadline

Until 23 o'clock the day before the store visit date
Available days for reservation

Tuesday - Thursday, Sunday and holidays
Luxury main dish combined Choshu chicken and chestnut pork ☆ Drink 2 hours with all you can drink.
Course menu
【Appetizer 1】 ◆ 3 types of seasonal appetizer platter
(Eg, shrimp and onions frittata, young chicken and red beans putty, raw ham and caponata)
【Appetizer 2】 ◆ Mortadella and Detroit, herb insulators
【Warm appetizer】 ◆ Fresh cheese and Mozzarella's honey gratin
【Bread】 ◆ Bucket
【Pasta】 ◆ Today's pasta
【Main cuisine】 ◆ Roasted Choshu and Chestnut Sarcissia in Madera Sauce
You can change main dish to our popular aged meat at +1000 yen
【Dessert】 ◆ Today's homemade Dolce
(For celebrations and anniversaries, change to homemade hall cake with message, reservation required 3 days in advance)
Content may vary depending on purchase ※.
※ Please do not hesitate to tell us if you have poor food ingredients, allergy etc.
All-you-can-drink menu
·draft beer
·sparkling wine
·wine
· White wine · Red wine
· Shandygaaf
· Cassis beer
· Wine base cocktail
· Mimosa · Kiel Royale · Kitty - · Operator · Sangria
·Highball
·Cocktail
· Gin tonic · Zimbak · Ginfiz · Orange blossom · Moscow com · screw driver · big apple · bulldog · cassis orange · cassis soda · cassis oolong · fuzzy guest · peach soda
·Non-alcoholic cocktails
· Apple Ginger · 16 Nights · Shirley Temple
·Soft drink
· Orange · Grapefruit · Apple · Ginjayur · Coke · Oolong Tea
Coupons that can be used with this course
2018/12/27 update